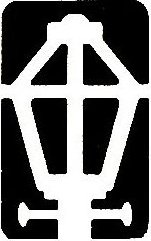 Welcome to Atlanta Rewound™!
Atlanta Rewound™ is an regional history/pop culture website covering the entire Atlanta TV Market,
NOT just the city of Atlanta. The logo comes from the 1968 incarnation of Underground Atlanta area
downtown. Check back over the next few months as links and features are set up. An Atlanta TV and
Radio History Features are now available. (click below for link) If you have not visited the "Atlanta Time
Machine" Website please do. It is an incredible site. Lots of Pictures and text!!!! I am looking for
pictures and text to fill in the blanks on the future on Atlanta Rewound™ features including radio history,
retail (mainly 1950's/'60's/'70's) and action in the suburbs (including Marietta ,Rome ,Athens ,Newnan,
Roswell etc). Please go the feedback page for contact info. Please feel free to give feedback and make
submissions. enjoy!
Current Features
Atlanta's TV over the years Atlanta's Radio over the years
other great regional sites/links: (click on logo to go)
| | |
| --- | --- |
| Atlanta Rewound™ on facebook | Atlanta Time Machine site |
| Birmingham Rewound™ site | Huntsville Rewound™ site |
| Atlanta Telephone History Website | Atlanta History Center |
| | Sky City Southern Retail |